Pricing
That You Can Understand
Here at The Best Call Center, we believe in making things simple for our customers. As a business, you need to understand what your monthly bills will look like. And while many of our competitors keep things complex with so many hidden charges, we have a pricing structure that's straightforward and easy to understand.
When you sign up for live answering service with The Best Call Center, you get instant activation and can be started in minutes. We give you a phone number, develop a script and help create the most appropriate greeting you'd like to be used with your callers. There you go! So, if your business operates outside of normal business hours, we will be more than happy to handle all your after hour calls. Or if you need a team to help facilitate incoming calls during business hours while you're unavailable, we are always available on demand. Our business is US-based and we use state of the art technology in offering our live answering service.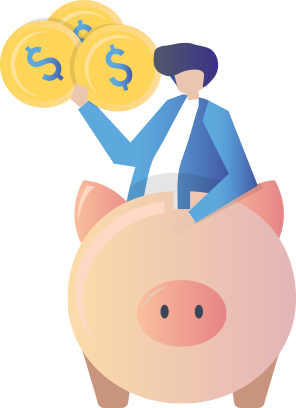 Whatever the Size of Your Business The Best Call Center Can Help

It can be quite difficult to compare pricing in the live answering industry. It is more like comparing apples to oranges. There are companies that may seem somewhat cheap but the level of service they provide may be quite poor. In other cases, a company may offer a cheap rate only to bombard you with a long list of hidden fees. So, when comparing costs, you need to know where your calls are going to be answered. Go for a U.S. based answering service with fluent English/Spanish speakers who understand your business and are able to communicate with your callers without any language barriers.

Our specialties are legal answering service, medical answering service, real estate answering service, bail bonds answering service, construction answering service, and much more. Never miss another opportunity again.

How Per-Call vs. Per-minute Pricing Affects Your Cost

It may seem intuitive to go for the per-call pricing but how a "call" is defined by a live answering company may be less straightforward. Many companies charge the same rate for hang-ups and wrong number calls as they do a call in which a potential client inquires about your product or service. Don't be surprised if they consider sending emails, faxes, or texts as calls. Conversely, time-based pricing is a truer reflection of value. The per-minute pricing model is based on the time that a call center actually spends handling your calls and supporting your business- whether it is placing or answering calls, looking up information on your behalf, or sending emails or texts. At The Best Call Center, we only bill you for the time we spend on the phone with meaningful conversations.