When it comes to real estate, making use of a Live Answering Service is an asset and also an absolute must. What if a potential client wants to find out more about a property, but no one is picking your phone? You definitely don't want to miss business just because a prospective client could not get in touch with you. You need The Best Call Center to help you stay connected at all times. We understand how competitive the real estate environment is and if your business is going to grow and remain successful, you have to enhance customer service and take advantage of every opportunity that comes your way.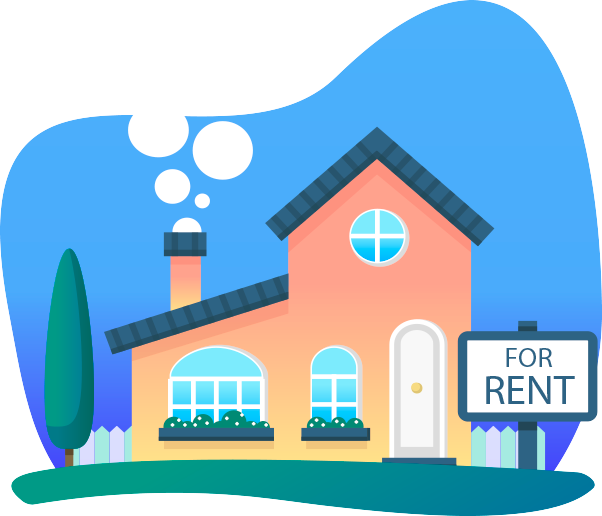 Service Creates Trust
Selling or purchasing a home involves a huge financial commitment and one of the most significant moments in an individual's life. Consumers want the best when looking for a real estate company that they can trust with their property needs. The decision to settle with your company starts with a telephone call. The first response a prospective client will receive when they contact your office will mean the difference between heading to a competitor or signing on with your company. Voicemail will not do because most callers hang up if they are not able to speak to a live person. Friendly, live-voice customer support from the industries finest is your best bet.
Personal attention is arguably the key factor that clients consider in choosing the right real estate agency. Clients want to talk to a live person who's willing to listen. They also want to hear that you understand what their ideal home looks like, their preferred neighborhood, their bottom line listing price, and anything else related to their buying or selling experience. You'll not be able to show them just how much you value their business if they are shuffled off to your automated service or are put on hold because they will already be talking to your competitor. But with The Best Call Center, that will never happen. Our virtual receptionists are experts at making your callers feel that they are truly valued and not just another commission. All our agents are thoroughly trained, always courteous and professional. They will respond to your calls in an efficient manner and with the same level of care, you would provide if the caller were speaking to you.
The Best Call Center Serves As Your 24-Hour on Call Dispatch Service
The virtual receptionists at The Best Call Center listen carefully to the concerns of your callers, taking meticulous note of the issue at hand and scheduling the service at the time that works best for them. Also, based on your preference, our call center representatives can always attempt a live transfer directly to you or they can take a message and send it to you immediately so you can conveniently handle the matter. We can also send you an email with a summary of all your call activity.
The Best Call Center Guarantees You the Most Competitive Rates
Hiring a full-time receptionist will not only cost you a fortune but it means that you'll not be able to cover the overnight hours when emergencies come up. Working with The Best Call Center, on the other hand, can greatly save you a significant amount of money while at the same time ensuring that you receive the best round the clock coverage in the live answering service industry. What's more, you don't have to deal with salaries, additional staffing, or purchasing infrastructure to accommodate more staff members. All our services are candid; you'll only pay for what you use.
What makes The Best Call Center stand out is the fact that there are no contracts, no frustrations, and no convoluted pricing scales. Furthermore, all emails and text notifications are sent to you in real time, at no additional charge. At just $0.80 per minute flat-rate, we guarantee that you cannot find such pricing at any other call center. Whether you own or manage condominiums, townhouses, loft space, or duplex apartments, the most priceless thing is the peace of mind knowing that you'll never miss a call again.
Comprehensive Live Answering Service
During peak sales season, it's characteristic for realtors to be bombarded with calls throughout the day. Have you ever been in the middle of a showing, a signing, or on the road to list a new property and your phone just won't stop ringing? Real estate agents know that they need all lines of communication to become top producers. Conversely, The Best Call Center understands that answering every call, taking messages, making appointments, and ensuring that everyone is satisfied is just not possible without help. We can help you make the most out of your busy day. We give you 24-hour phone coverage with professional, friendly receptionists for a fraction of the cost of hiring an in-house staff. Our real estate focused live answering can be the foundation of your success.
We understand how involving the industry can be because our clients in real estate realty are always on the go. To stay connected 24/7, you'll need a live answering solution, especially when meeting with clients, showing a home, or in transit. Our virtual receptionists are available day and night, every single day of the year so you never miss business.
Our new and improved dashboard gives you easy access to your appointment calendar and messages irrespective of your location. We can help you with scheduling appointments, lead capture, call routing and transfer, bilingual support, and much more. Once you partner with The Best Call Center, we become an extension of your office, helping you work smarter and ensuring your callers are well attended to.
What We Can Do For Your Real Estate Business
The Best Call Center understands how significant every call is to your real estate company. Our live real estate answering estate agents are thoroughly trained to understand the dynamics of the industry and your business' needs. We will take care of your calls when you can't and work 24/7 so you don't have to. When you're busy during open houses, showings, negotiations, and closings, as well as spending quality time with family, resting, or sleeping, we don't clock out and that means that no more missed calls. Our incredible agents handle thousands of inbound calls daily and we are able to deliver that personal touch that will keep you at the top in this competitive environment.
Professional Staffing

In the real estate world, presenting a professional image is essential in giving you a competitive edge. First impressions matter and there is no margin for error when it comes to customer support. Since we consider ourselves an extension of your office, our team will work with you to customize your account to your needs. When handling every call, we will follow your protocols and procedures, and embody your brand in a manner that clients will think they are speaking with a person sitting in your office. Callers will feel that you are committed to providing them with impeccable service. Our live operators do all the heavy lifting, allowing you to shift your attention to your business and get back to closing deals.

Round the Clock Availability

While most individuals looking to buy or sell a home will contact your office during normal business hours, there are times when they need to call you in the evening or on weekends. To ensure that you never miss a call or the chance to get new business, The Best Call Center offers after-hours phone answering service that's on duty around the clock, 24/7/365. With us handling your calls, we keep your business open even when your office is closed. Our agents can give basic information about your business, patch calls to your team, or take and send the caller's message in real time. No matter when your business line receives calls, The Best Call Center has got you covered.

Scheduling Appointments

The Best Call Center can seamlessly integrate with any type of online calendar management software to create a unified appointment scheduling system that works best for your business. Our virtual receptionists can schedule in-office appointments, property visits, open houses and more. If there are instances of appointment cancellations or modifications, we will immediately notify you or your staff so that you can make proper arrangements. And in an industry where appointments are made on the fly, proper schedule management can help eliminate miscommunication and no-shows, guaranteeing that you and your staff members will always know where to be and when to be there. Moreover, The Best Call Center provides lockbox information for all real estate professionals who are scheduled to view a given property.

Message Taking

Realtors know that if they want to close sales, working after normal business hours is part of the job. But working nights and weekends can be cumbersome if they want to get vital information after hours. With The Best Call Center, however, you can get the information you need, when you need. You can view all the messages on your dashboard and we also send it to you in real time. So you get to show more houses to potential buyers and work deals when the details are fresh. And you can do this without letting a potential buyer from moving to another realty or another house. When the details matter, don't leave your messages open to power outages, misfiling, or distortion.

When you are not available to take a call that we transfer to you, our agents can take a message and send it to you by text or email. Your clients, tenants, or vendors will have confidence in doing business with you when they are able to reach a live person 24 hours a day, 7 days a week.

Bilingual Support

Spanish is a primary language to over 38 million in the U.S and that is growing at an exponential rate. Real estate businesses in the U.S. must be ready to accommodate and adapt to an increasingly diverse consumer base. Is your business prepared to assist non-English speaking clientele? Being unable to communicate with customers can be both incredibly embarrassing and incredibly frustrating. But with The Best Call Center, you get a team of bilingual virtual receptionists who have a fluent command of English and Spanish. We understand that the growth of your business is reliant on the number of people you communicate with. So, the more individuals you are able to communicate with, the faster your company will grow.

Lead Capture

The most significant component in lead capture is a rapid response. When a call is returned 30 minutes after it is placed, you are 5 times more likely to secure a new client. Every call into your company is an opportunity to secure new clients and as a result, boost your revenue. This is one of the main reasons why we at The Best Call Center make prompt service a priority. Our live operators work diligently to answer every call within 3 rings or less so as to ensure that your callers won't get frustrated and call the competition. Also, messages will be conveyed to you in a prompt manner through email, phone, text, or pager, allowing you time to get back to your clients in the quickest time possible.

New and Improved Dashboard

You can be able to view reports of every call, every message taken and every other thing we've done in real time through your dashboard. Our goal is to ensure that you gain reliable accessibility to The Best Call Center 24/7. This means that we put you at the controls of your account. With the dashboard, you can see your usage at a glance, and can also retrieve all your messages and forward them to your staff if you need to. You can adjust your script, update your info, pay your bill, and more.

Build a Better Relationship

The ultimate benefit of our real estate live answering service is the improved relationship you'll be able to develop with your callers and clients. When your clients need assistance in the midst of a hectic day or after hours, we'll be there to handle your calls. So, even when your callers can't speak to you directly, they'll have an assurance that you're within reach and will get back to them. If there's a power outage or your office experiences an emergency, our call center will be available. Whatever your situation is, we're always there to bridge the gap and make sure you're always connected.
Personalized to Your Needs
A key aspect of our real estate live answering is that we're able to integrate directly with your business. We can use client databases and web portals that you use on a daily basis. With this, we're able to ensure that your customers get accurate and up-to-date information without interrupting your busy workday. Every feature of our real estate live answering service is 100% customizable; from how we answer your clients' calls to how we deliver the information we collect to you. The customizable scripting allows our live operation to gather the vital information you're looking for.
Whether you're dealing with buyers, sellers, cash investors, mitigation inquiries, or loan modifications, we can work with you to come up with a script that fits your business. Want messages sent to you in the evening but held overnight? No problem. At The Best Call Center, our goal is to provide your real estate business with a live answering service that seamlessly meshes with your existing workflow. Instead of creating another process that needs to be constantly micromanaged, we handle calls for you, making your life easier. Our system can be designed to reflect or even improve your existing workflow.
Contact The Best Call Center Today For More Information
Most companies that deliver strong customer service outdo their competitors. The key to success in any given business is making your clients feel valued, and we at The Best Call Center can make that happen for you. If you're looking for the best partners in client support solutions, we are the best there is in the industry and you can trust us to deliver exceptional services. Allowing us to work for you gives you ample time to focus your energy on what matters the most; running your business.
The key element in retaining clients is a blend of personalized, prompt attention and excellence in communication. And with The Best Call Center's live answering service for real estate professionals, you will with no doubt stand out as 5-star proprietor. This is the right time to take your real estate business from amateur to A-plus and from average to amazing.
What are you waiting for? Call us today at 800-385-4656 and let us make your real estate management a breeze. We're so good that you'll wonder how you ever got along without us.