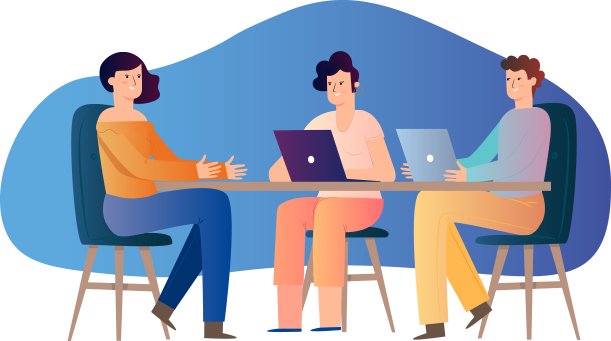 Who are we? We're glad you asked. Well, the temptation exists to create some decorative marketing speak characterized by otiose value statements and clichés. But that's not us. The Best Call Center is different. With a great deal of experience, we've been serving thousands of customers and their callers with responsive, professional, flexible, and friendly live answering services. In fact, our call center was created with businesses like yours in mind. We are dedicated to providing our clients with nothing but fineness in everything we do. The level of superior customer care that we've offered since our inception is what built our business to what it is today and gave us an edge over our competitors. Our business has improved over the years, but one thing remains the same: we guarantee that all of your calls will be answered by a fluent English and Spanish speaker.
The energy at The Best Call Center is palpable and we're still growing. We are a team of virtual receptionists available 24 hours a day, 7 days a week, 365 days a year to handle your business calls needs so you do not rely on automated systems and answering machines. In a field flooded with advanced development of chat-bots, artificial intelligence, and automated voice response, we understand the need to take control of technology and incorporate efficiencies we can pass as customer value.
We also understand a conversation between people is what makes us human and when it comes to making meaningful interactions, humans trump robots. We believe that callers who dial your number should be greeted by a helpful, friendly, live person who can provide the assistance and information needed and create a positive experience with your company. We have the resources to utilize the best equipment, technology, security and management, and redundancy. The Best Call Center is not a typical live answering service. Nor is it a neighborhood call center. We are the best there is in the industry and are committed to providing you with the highest quality customer support you expect from a national call center.
Our Team Is the Best There Is
When it comes to live telephone answering service, every single call matters. The voice that meets your caller, patient, customer or client is the voice that represents your company. It's also the voice that makes the difference between chaos and efficiency, frustrated callers and happy callers, sales and no sales. We hire ONLY the very best professional call agents. The Best Call Center is a boutique live answering service with a specific focus on our customers, our agents, and our culture. Our US-based team of agents works closely with you and your team to develop customized scripts, answer calls, triage calls from the general to the crucial ones, manage appointment scheduling, take messages and relay them in real-time...and so much more!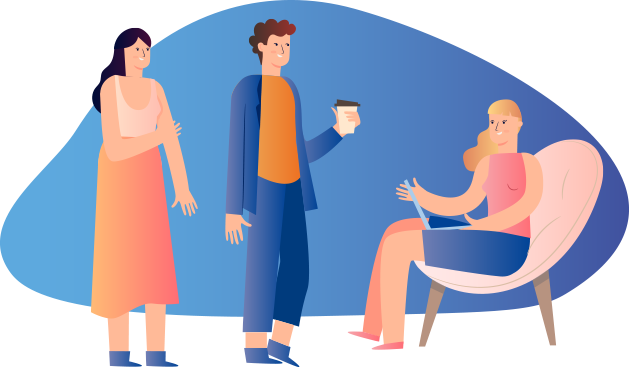 We may be biased when we say that our team is the best in the business, but we have heard this from outsiders and with the hard work we put in on a daily for this very purpose, we know that it's absolutely true. Of course, our team goes beyond live receptionists who are on the front line. It also includes professionals and staff in Human Resources, Training, Billing and Finance, Sales, Marketing, Operations, Information Technology, and of course, our senior management.
Anyone can answer the phone, but our agents HANDLE the call. We at The Best Call Center spend more time than the industry average on training our team. Our agents are equipped with the skills and experience your business needs to scale to greater heights. They understand that they are an extension of your business and are dedicated to creating a positive experience every time. Everyone who works for The Best Call Center falls in love with the supportive and positive atmosphere, which, consequently, fosters hard work and efficiency. It's a powerful cycle and we take pride in it because it's the one that keeps our business growing and thriving. It's no accident that we have the best staff retention rate in the industry.
Being transparent with our pricing structure allows you to choose a service plan that best fits you and your business needs.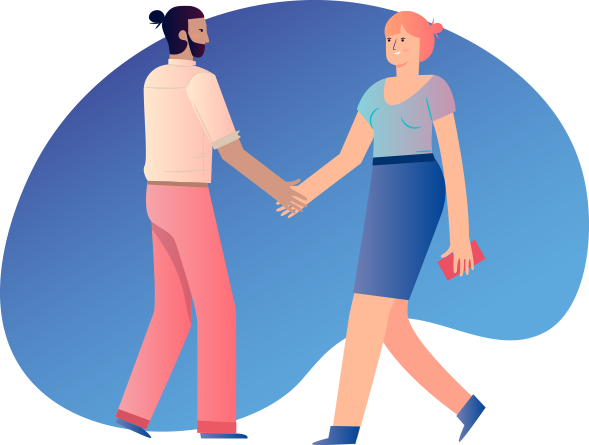 We Are Your One-Stop Shop for All Your Live Answering Needs
When you think of live answering service, you probably think of a scenario where an agent answers the phone, takes the caller's message and then forwards it on to your inbox. Here at The Best Call Center we certainly do that and we are excellent at it, but there are many other things that we can do in addition to that.
One thing you can do is to simply have us as an extension of your company or a replacement to your regular receptionists. We can handle all your incoming calls and if the caller wants to get certain information about your company, we can answer their question or direct them to the appropriate extensions, when necessary. Outsourcing to us is like having a whole team of receptionists at a fraction of the cost. No additional infrastructure needed and you certainly will not have to deal with salaries for in-house receptionists. Also, with our agents, you won't stress over sick days, lunch hours, or any leave. And because we bill per minute, you don't have to deal with instances when your staff member is idle because there are no incoming calls.
We can also forward your incoming calls to an alternative member of your staff if you're not available. For instance, if you're traveling out of state and are in a hotel room, it's easy to log in to your account and tell us the number that you can be reached on. We'll then use that alternate number to forward your calls. With a system that makes sure that every incoming is answered by the right individuals, we can help keep your business ticking even when you're on the road.
At The Best Call Center, we have spent millions of dollars developing a bespoke system that's technologically advanced and user-friendly in the same loop, and we're proud to give you the opportunity to use and enjoy the great benefits. We worked hard to develop a proprietary call answering platform that allows us to serve all the callers and customers at a high level that's unmatched in the industry. The dashboard enables you to check order information, manage support tickets, review database of call information and draw valuable insights from the analytics data and reports. Each element of our affordable call center solutions is designed to meet your requirements beyond your expectations and provide all kinds of value. Our call answering service is highly flexible, so our customers get the right solution at an affordable price.
We have thousands of clients all over the country who are using the system and they keep relying on it because it offers what they need. We don't lock customers into contracts or lengthy agreements; they choose and continue to use our service because they see the value in what we do. With a great deal of experience providing 24-hour live answering service for organizations like yours all across the country, we understand that each business is unique and so should the live support service be. Every client deserves a tailored solution that fits their business. This is why we customize the services and scripts to complement the exact specifications of our clients. You can feel confident that you're getting exactly the services your business needs.