At a time when cloud-based tools and remote work are on the rise, the definition of traditional business continues to evolve rapidly. For this reason, businesses need to adapt to modern-day practices to remain competitive. Whether you're looking at increasing flexibility, cutting costs, or maximizing profits, you may be wondering if having a virtual receptionist is better than having an in-house receptionist. Making such a decision can be tough, but more and more law firms are finding that virtual receptionists, like those you find at the Best Call Center, have many advantages.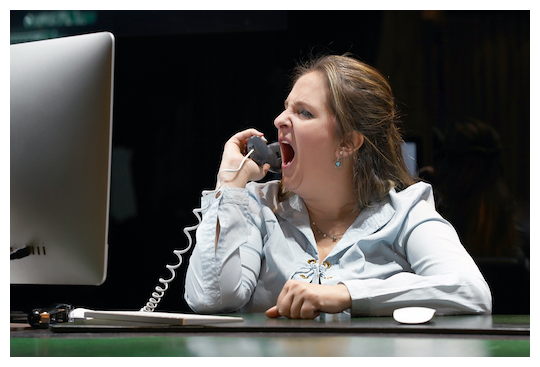 Virtual Support is Cost-Effective
The cost incurred when providing a traditional receptionist with a competitive salary, lunch breaks, paid vacation days, and medical benefits are hefty and negatively impacts your firms' productivity when they aren't available to answer the phone. And as your firm grows, you'll need to hire more staff to keep up with the increasing call volumes.
Virtual receptionists are a much better value than in-house receptionists because they are available around the clock and you only pay for the time they spend on the phone with your callers. Other than eliminating salary associated expenses, you won't have to pay for training or provide office space and equipment. What's more, you get an entire team of receptionists that can handle the growing call volumes.
Virtual Receptionists Are Available 24/7/365
Imagine hiring an employee who can work 24/7 and is available nights, holidays, and weekends. With an in-house receptionist, that remains to be that – an imagination, unless you hire an entire team, which can be extremely costly. Also, a traditional receptionist can only handle one call at a time, which means that overflow calls are sent to voicemail or put on hold for long periods, giving callers a good reason to give one of your competitors a call instead. This also applies to nights, weekends, and holidays when your receptionists aren't present.
Conversely, a team of virtual receptionists can work around the clock. Day or night, during holidays and weekends, during business hours or after, Best Call Center's virtual receptionists are available to capture every single call. The secret weapon for our constant availability is distributed workflow. So, when it comes to availability, your receptionists can't hold a candle to our virtual receptionists.
You Get Instant Access to Client Service Skills
Training an in-house assistant can be time-consuming and costly. It can also feel like a complete waste if the receptionist does not stick around for long. You don't have to worry with virtual receptionists because they have already gone through months of specialized phone answering training and have adequate knowledge, skills, and experience to do an excellent job.
Choosing a virtual receptionist over an in-house one doesn't mean that you'll be sacrificing quality customer support. A virtual receptionist can also be knowledgeable about your firm and practice areas. They can read from a script you provide and are also trained to be resourceful and think on their toes. What's more, a virtual receptionist can transfer calls, schedule appointments, take messages, and give callers a professional brand experience.
Get Started Today!
There's no denying that virtual receptionists are a great catalyst in satisfying your clients, strengthening your daily operations, and remaining competitive in a crowded industry. We know you'll like our virtual receptionists and hope you'll recommend them to those who choose to hire in-house. Speak to The Best Call Center today about making the virtual move.
Call us at 800-385-4656 or fill out our online contact form and we'll be in touch shortly.